Hawaii is a popular tourist destination, all thanks to its lovely beaches, winds, and of course, the surfing tradition. Who would imagine some of its residents would be in need of free government cellphones? A lot of people would argue that the program doesn't even exist in Hawaii, but the truth is, it does. Thankfully so, this is because some of the most poverty-stricken parts of the United States can be found just a few blocks inland from the beautiful beaches Hawaii is known for. An estimated 17.4% of Hawaii residents live in poverty, this is according to the U.S. Census Bureau. The official poverty rate for Hawaii is 12.5%, but it's hard for anyone to believe this is true. Astonishingly, over 220,000 Hawaii residents live below the U.S federal poverty lines, and this is absolutely jaw-dropping! Many experts are of the opinion that the "supplemental poverty measure,"  the official designation of the new poverty estimate, will in the near future, become the yardstick by which poverty is measured in every state. This could mean widening the eligibility criteria for several governments assisted help, including the area of free cellphones. In the course of this article, we will be discussing free government cellphones in Hawaii. So keep reading, you may just be qualified to get one.
Cellphone Companies that Give out Free Government Cellphones in Hawaii
Below is a list of all the mobile carriers that give out free government cellphones in Hawaii.
Lifeline Discount Companies in Hawaii
If you are eligible for a free government cellphone in Hawaii, but none of the above-mentioned cellphone companies cater to your area of residence, then there are other means by which you can get high discounts on regular cellphone charges.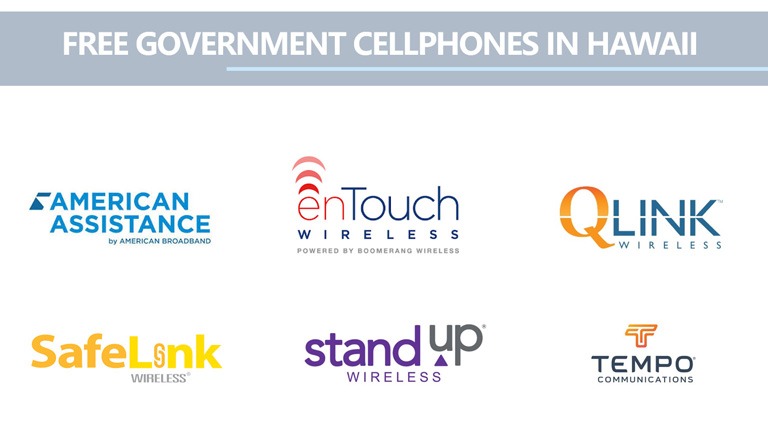 If you are a member of any of the programs below, you can qualify for discounts on cellphone charges.
Federal Public Housing Assistance (Section 8)
Veterans Pension and Survivor's Benefit.
Bureau of Indian Affairs General Assistance (BIA)
Tribally Administered Temporary Assistance for Needy Families (Tribal TANF)
Tribal Head Start (only those households meeting its income qualifying standard)
Food Distribution Program on Indian Reservations (FDPIR)
How to Qualify for a Lifeline Phone and Service in Hawaii
For a free cellphone in Hawaii, you are qualified to apply if you are a beneficiary of any of the government programs listed below.
Federal Public Housing Assistance / Section 8
Supplemental Nutrition Assistance Program (SNAP) Food Stamps
Low Income Home Energy Assistance Program (LIHEAP)
Supplemental Security Income (SSI)
National School Lunch (free program only)
Temporary Assistance for Needy Families (TANF)
Medicaid
Qualification Based on Annual Income
You could also qualify if your Total Household Income is at or below 135% of the Federal Poverty Guidelines. Take a look at the ratios below.
Members in Household: Annual income
1 member       : $19,818
2 members     : $26,771
3 members     : $33,723
4 members     : $40,676
5 members     : $47,628
6 members     : $54,581
7 members     : $61,533
8 members     : $68,486
For each additional member add $6,953 annually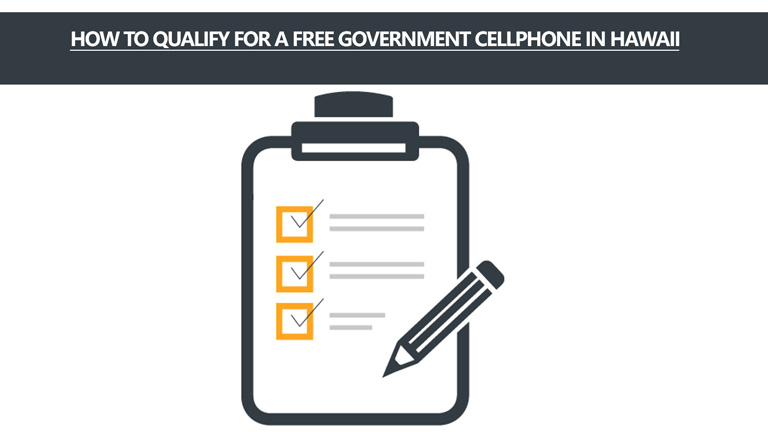 Steps to Get a Free Lifeline Assistance Government Cellphone
In general, the steps below should be taken to get your free government cellphone in Hawaii.
Go with The Cellphone Company of Your Choice
If you meet all eligibility criteria, the first thing you need to do to get a free government cellphone in Hawaii is to choose your carrier. Even though most of the carriers offer the same benefits in terms of packages, there may be one or two features a particular cellphone company offers that another doesn't. There are many factors involved when choosing the right carrier for you. It could be the design of the phone, voice call packages, data bundle packages, or SMS packages. Choose a cellphone company that meets your own unique needs and wants.
Fill and Submit the Application Form
The next step would be to start the application process. The first step to doing this is to request an application form and fill it. On the form, there will be spaces made available for information such as your full names (first name and last name), your date of birth, your area of residence and your full address, your occupation, your annual income, the government programs you belong to, number of members of your household, and so on. All information must be correctly provided. If you make a mistake while filling out the form, or intentionally provide false information, then your application process will be slowed down. You may even get disqualified totally. So be sure you go through the information you have provided before you submit the form, just to be sure that all the information provided is correct. It is also required of you to provide proof of your eligibility to get a free government cellphone in Hawaii. If you are applying based on your participation in a government lifeline assistance program, then you need to attach your membership card (or cards) as proof. If you are applying based on your annual household income, then you need to attach copies of your bank statement. Your bank will release it to you upon request, either physically by visiting the bank, or via email. Keep in mind that only original copies of the relevant documents are accepted. Photocopies will not suffice. Also keep in mind that you have to re-certify your eligibility on a yearly basis, at least until your financial situation improves.
In summary, all you need to do to get a free government cellphone in Hawaii are listed below
Ensure that you are eligible for a free phone (by meeting all eligibility criteria) as required in Hawaii
Select a cell phone company
Request and fill out the application form and provide relevant documents as proof of your eligibility
Submit the application form
Wait for your government lifeline assistance cell phone
Conclusion
If you live in Hawaii and you meet the criteria to get a free cell phone from the government, then you can start your application process right now.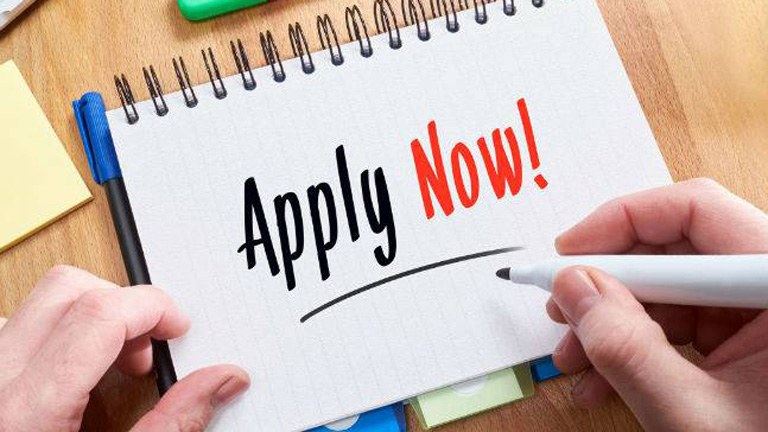 Below are other articles that you may be interested in:
Obama Phone – History, Eligibility and Providers
Companies That Offer Free Government Phone – Free Cell Phone Providers
Do I Qualify For A Free Government Phone?
What is the Supplemental Nutrition Assistance Program (SNAP)?
Medicaid Eligibility and Types