Visible at a Glance
Launched in Denver, Colorado by former Verizon executive Miguel Quiroga in 2018, Visible is the first all-digital telecommunication company offering cheap phone services in the United States. Different from the major wireless providers who have their own cell towers, Visible's network is powered by Verizon, enabling Visible to have an excellent LTE 4G and 5G coverage just as Verizon does. Many people believe that Visible is the mobile virtual network operator (MVNO) of Verizon since using the Verizon network. However, according to Visible, it defines itself as a network provider with a modern technology approach. Visible has no physical stores, and all the provided services are done in the Visible app or through the Visible website.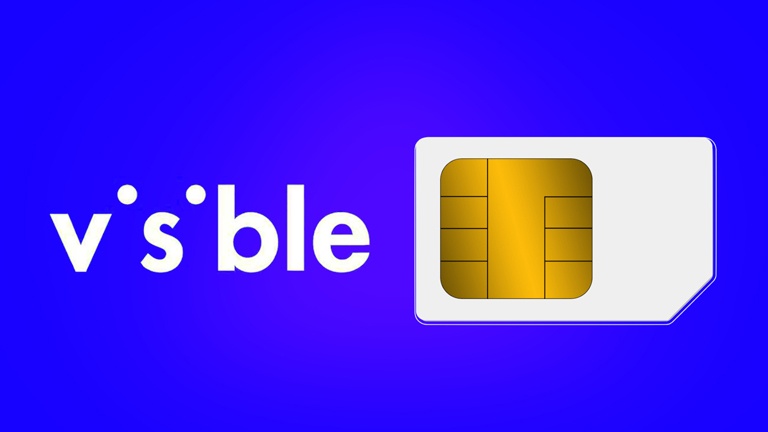 Visible Unlimited Plan
Visible provides only one plan but gives people two ways to save. If you care more about cost performance, go with Visible since it is considered a cheap alternative to Verizon. By stripping some perks away, people could enjoy an entry-level unlimited plan at a low price. It is suitable for those who prefer a fixed rate and a large amount of data per month.
In the table below, you could see the price breakdown of Visible Plans. Kindly note that all the taxes and fees are included.
Visible Unlimited Plan
Number of Lines
Prices per Line
1 Line
$40/line/month
2 Lines
$35/line/month
3 Lines
$30/line/month
4 Lines
$25/line/month

Features of Visible Unlimited Plan
The Visible unlimited plan is the best cheap unlimited plan in the market that is good for data hogs with a limited budget. The plan is featured by unlimited talk, text, and data. It also includes all the taxes and fees, international calling to Canada & Mexico, and unlimited mobile hotspot. 4G LTE, 5G Nationwide, or Ultra-Wideband Networks are accessible with Visible Unlimited Plan, and users could enjoy fast-speed data with good countrywide coverage. Though Visible limits video streams on smartphone/tablet at DVD quality, the rest of LTE data won't be throttled.
In the following table, we have listed the pros and cons of the Visible Unlimited Plan.
Visible Unlimited Plan
Pros
Cons
1.       Unlimited talk, unlimited text, and data

2.       Unlimited mobile hotspot

3.       Wide and solid coverage

4.       Fees and taxes included

1.       Lower quality video streams 480p

2.       Data deprioritization

3.       5G capped at 200 Mbps

Discounts of Visible Unlimited Plan
Visible has discounts for the new registers, and the first-month rate is as low as $25/line/month. From the second month, the service cost increases to $40 per line per month. However, you can keep the savings going by joining Party Pay or bringing new friends to Visible. Let's start with party pay first.
Party Pay Discounts
A party is a group where people could enjoy bigger savings for the same plan. To enroll in Party Pay savings, you need to sign up for Visible to get a Visible account. Next, you could create yow own party or join an existing party to cut your telecommunication cost. The more party members you get on board with Visible, the higher discount you would receive. Additionally, the bills for each party member are separate, so you don't need to worry about billing.
Party Pay pricing
Visible Unlimited Plan (Party Pay)
Party Pay Members
Prices per Line
1 person(s)
$40/line/month
2 person(s)
$35/line/month
3 person(s)
$30/line/month
4+ person(s)
$25/line/month
Referral Program Discounts
Referral program discount is another way of saving. By referring one friend to Visible, you pay just $5 for your next month's cell phone plan. The referral program is up to twelve referrals, and you could enjoy twelve months of service for $5 each month. To join the referral program, you have to sign up for Visible membership and activate your Visible account. There is a unique referral code in your account, and you could share it to invite your friends. Once your friends register with your code, you will receive perks in your account.