Safelink Wireless is one of the leading telecommunication companies partnering with the U.S government to provide free government phones to needy Americans. If anyone participates in federal assistance programs or earns a low income, they can apply to get Safelink Wireless phones. This article goes into detail to explain more about the issuance of Safelink Wireless phones in regards to the application process, plans, cell phones, and eligibility.
If you fall into the category of needy persons, you can go ahead and apply for a free government cell phone by Safelink Wireless. There are several ways through which you can enroll for a Safelink Wireless phone. Firstly, you can go to the company's website and apply through the online platform. You can also apply by calling the company's customer service number. You will be given instructions by customer service agents on how to proceed. The last way through which applicants can reach Safelink Wireless is through the mail service. With these three application avenues, you can choose the one that is convenient for you.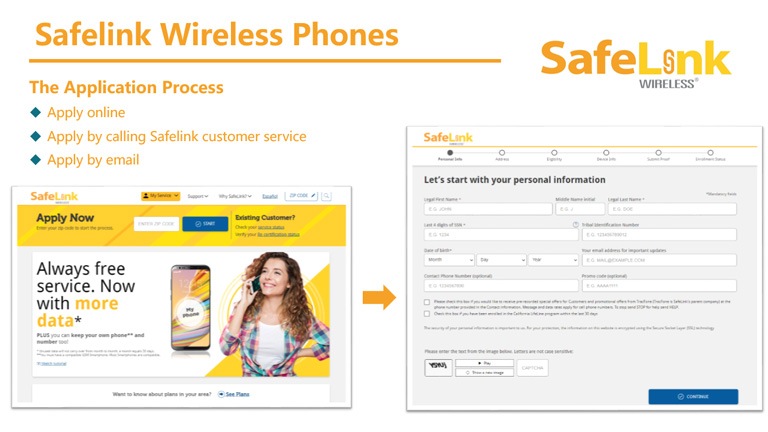 Safelink Wireless Plans
Safelink Wireless offers a number of plans to beneficiaries of the free government phone initiative. There are three plans that are on offer from Safelink Wireless.
In Plan 1, you get 68 free monthly minutes. Additionally, you are allowed to carry over unused minutes every month. If you choose Plan 1, you also enjoy 1,000 unlimited text messages. In Plan 2, you receive, 125 free minutes in a month, and you are allowed to carry over unused minutes each month. Also, you receive 1,000 unlimited text messages. In Plan 3, successful applicants get 250 free minutes per month. However, in this plan, you are not allowed to carry over unused minutes. Additionally, Plan 3 beneficiaries get 1,000 unlimited texts.
It's evident that the number of minutes in a month varies depending on the plan that one chooses to have. The major difference between the plans is that while Plan 1 and 2 allow you to carry over unused minutes to the next month, Plan 3 doesn't provide for that allowance. Another important thing that you should take note of is that for Plan 2 and 3, each text message you send or get is equivalent to one minute of airtime. This is different from Plan 1. In this plan, one minute of airtime equals to three text messages. In regards to International Long Distance Charges, Plan 1 doesn't have extra charges for the calls, while Plan 2 and 3 attract extra charges. In the event that you feel you need to change the plan you are currently enrolled in, you can contact Safelink Wireless to shift to another plan.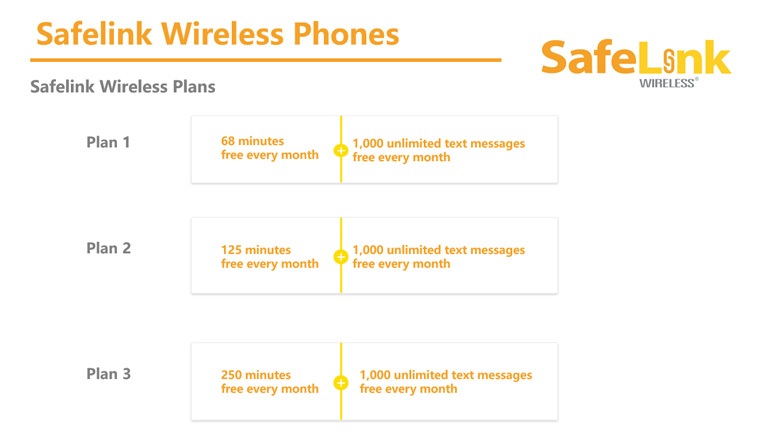 Cell Phones
Safelink gives free cell phones to those who qualify for the Lifeline program. The phones offered usually include Nokia, LG, Motorola, and Kyocera. It's possible for you to come with your own cell phone and use it as a Safelink phone. Another option that the company allows is upgrading your phone to a better model of Safelink cell phones. You can go through this process through Safelink's online store.
Not everyone qualifies for Safelink Wireless phones. Generally, there are two ways through which you can be eligible for a free government phone through Safelink Wireless. The first one is program-based eligibility. This is the option that most of those who apply for free government phones take. For example, the elderly population enrolls in the program through this option. If you participate in any of the federal or state assistance programs, you automatically qualify for a free government phone because it shows that you're truly in need. If you enroll through a government assistance program, you don't need to show proof of your income level, which makes the application process easier.
The other way through which you can enroll for a Safelink Wireless phone is income-based eligibility. This means that if your household income is at or below 135% of the Federal Poverty Guidelines, you qualify for a free government phone. However, keep in mind that though the Federal Poverty Guidelines are set at 135%, the percentage of qualification varies from state to state. Therefore, it's prudent to check your state's requirements as you apply using the income-based eligibility alternative. It's important to note that this option is not an easy one since you have to show proof of your household income to qualify for a free phone.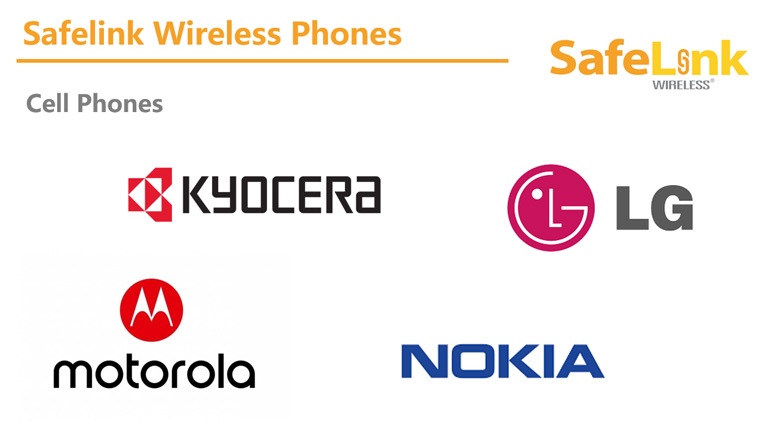 Below are other articles that you may be interested in:
Companies That Offer Free Government Phone – Free Cell Phone Providers
Obama Phone – History, Eligibility and Providers
How to Get a Free Government Phone