enTouch Wireless is one of the companies partnering with the federal government to provide free government phones to deserving citizens. Those who deserve to get free government phones are the ones that participate in government assistance programs or have low incomes. The Lifeline program has continued to offer needy Americans an opportunity to communicate with their family and friends at different levels. It's for this reason that enTouch has emerged as a significant service provider for those who qualify to be in this program. In this article, you will learn more about the application process, cell phones, plans, and eligibility.
The first step towards getting a free government phone is to apply. There are various avenues you can explore to apply, and one of them is through the company's website. Once you visit the company's website, you will be provided with details of how you will go about with the application. You will be required to fill out a form that includes essentials like your name and address, among others. After filling everything that the company requests you, you will have to wait for feedback. If you don't want to follow this route in your application, you can have the option of calling customer care and request for more information in regards to the application. The customer case service provider will guide you on what you should do to apply for the program.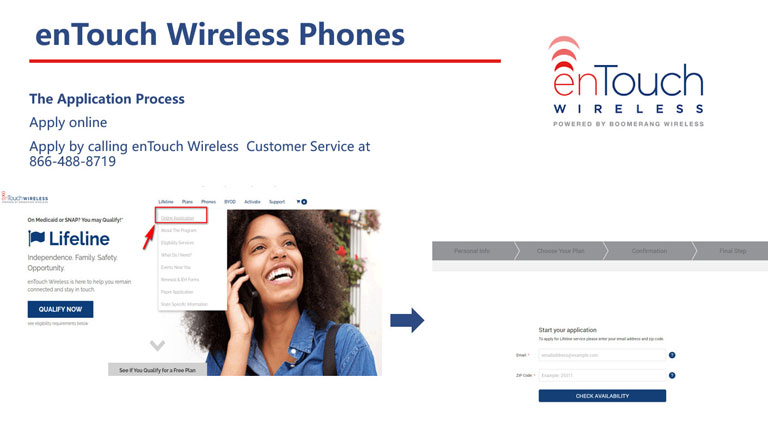 Plans
Beneficiaries of free phones from enTouch Wireless get the following features: local and national wireless calling for free, multi-media texting and texts, web surfing, directory assistance, email, voicemail, caller ID, and 911 Emergency support. There are various plans available for those who qualify for free phones from this service provider. The basic plan offers the following: 1,000 minutes, unlimited texts, and 100 MB of data monthly. This particular plan is for all states covered by the company apart from California. Residents of California get to enjoy more because they get unlimited texts and talk time plus 500 MB of data. If you would like additional minutes, texts, and data you can buy from the company. If you would like to learn more about the plans and offers by the company, you can visit their website and you will get more information.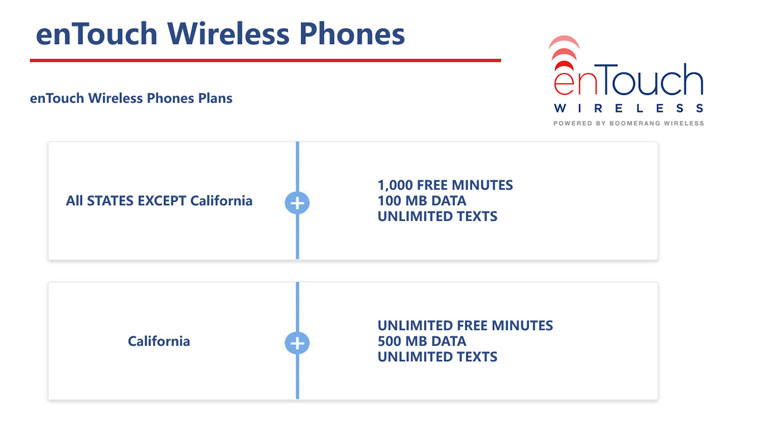 Cell phones
The company offers cell phones to persons who qualify for the program. There are different phones that they offer to persons who qualify to be part of the Lifeline program. However, enTouch doesn't have specific models that they provide to beneficiaries. For this reason, customers don't have control of the brand and model of phone that they get from them. They have to apply first and then wait for the phones available at the company. For those who already have phones, they can bring their own phones and see whether they are compatible with the company's network. If it's possible for your phone to work with the network, you will get connected to their service and get 100 MB of data for free.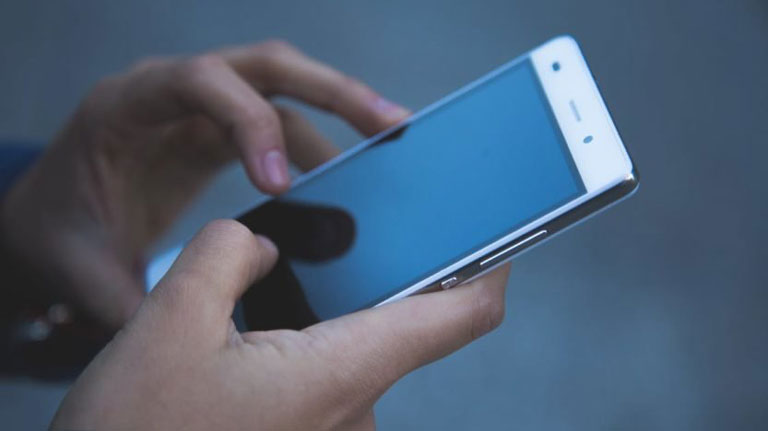 Eligibility is very important because it determines whether you will receive a free phone or not. For you to know whether you are eligible to participate in the program, you have to fit into either of the following categories: be part of an assistance program or have an income that is less than the set level by the federal government. Unless you fall into either of these two categories, you can't qualify as a beneficiary of a free phone from the company. The first means through which you can qualify is by enrolling in a government assistance program. The program can either be funded by the federal or state government. There are various programs provided for different populations to belong to as a way of assisting them in their specific area of need.
The other avenue that determines eligibility is income level. If your income level is at or below 135% of the federal government guidelines, you are eligible to be part of the free phones program. In respect to this mode of eligibility, you have to show proof of your income by presenting documentation to the relevant authority and persons. Once you're approved to go ahead with the application, you can go ahead and choose enTouch Wireless to be your service provider.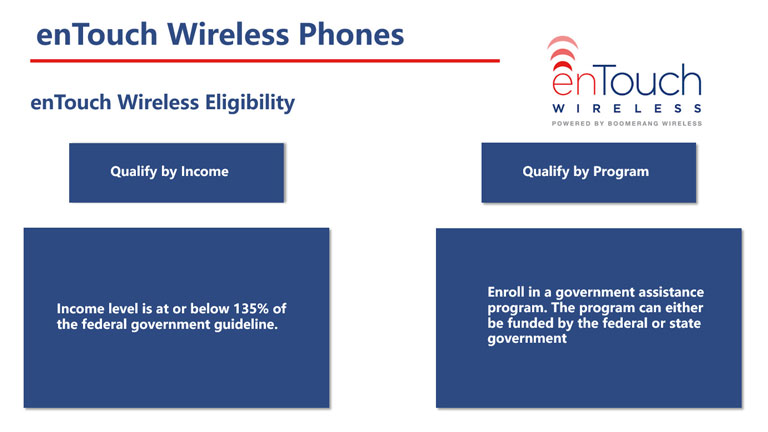 Below are other articles that you may be interested in:
Companies That Offer Free Government Phone – Free Cell Phone Providers
Obama Phone – History, Eligibility and Providers
How to Get a Free Government Phone
Free Government Cellphones in California