The Lifeline program offers free government phones to those without the capacity to afford phones and normal communication rates. The government partners with different communications companies and Tempo Communications happens to be one of them. Since its inception, the company has been offering this service to deserving citizens from different states in the country. In this article, you will get to learn more about the application process, plans available, phones available, and the process of eligibility.
If you would like to be part of the Lifeline program, you could choose to apply with Tempo Communication. The application process is not difficult, but you should meet the requirements for you to get approved for a free government phone. The first way through which you can apply for a free government phone through Tempo Communication is via their website. Once you visit their website, you'll be able to see the instructions on how to apply and what is required. You will have to fill out your details and every other necessary requirement and wait for feedback from the company. You can also opt to call the customer care service of the company. There, you will get more details on how you can apply for the program. You have the freedom of choosing the avenue that suits you the best and apply through it.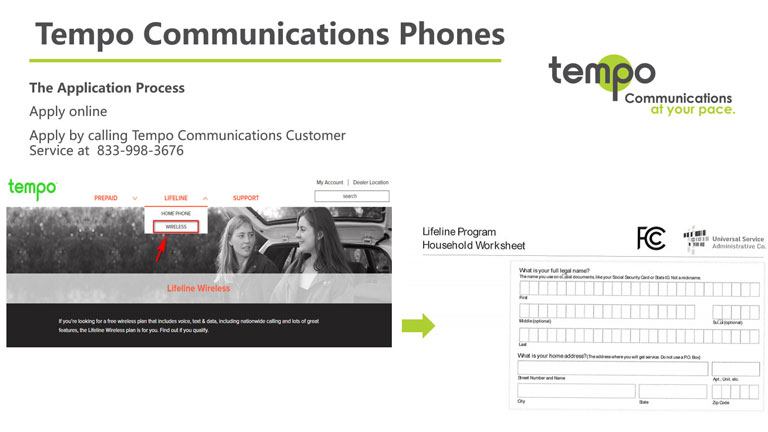 Plans
The company offers communication plans to those who qualify for the service. There are various plans that subscribers get to enjoy. The plans include free voice, data, and text messages. The Lifeline 250 plan includes 250 minutes to call that come along with text messages and data. There is also the option of the Lifeline 150 Plan that includes 150 voice minutes that come with texts and data. If you happen not to have finished your minutes, you will carry them over to the following month. Just in case you will want to increase the minutes you can purchase from the company. Both plans allow you to do so. Apart from the features of the plans, there are other features that are available for those who succeed to be beneficiaries of the program. They include caller ID, 911 emergency number access, voicemail, and call-waiting.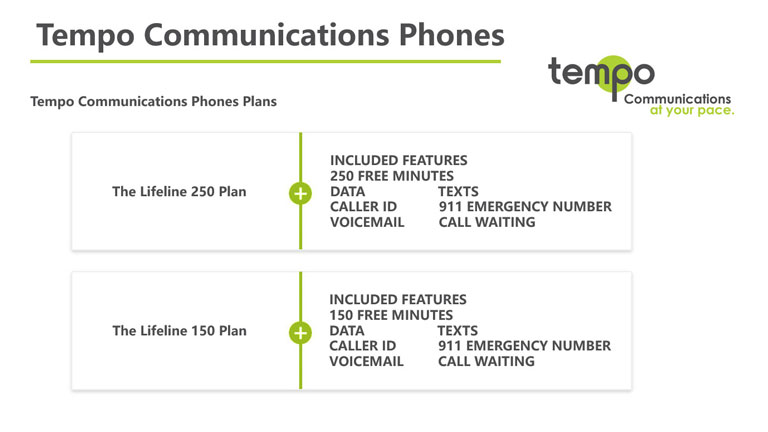 Phones
Tempo Communications offers a variety of phones to those who qualify to be part of the program. The company gives out different brands and phone models depending on their availability. Therefore, those who qualify don't have full control of the phones they receive from the company. But, if by any chance you don't like the cell phone or smartphone that you get from the company, you can request the company to provide you with a better version. It's important for you to know that this will attract a fee. Again, if you will want to replace your phone maybe after losing it, you will have to contact the company concerning the same. You will have to pay an extra cost for you to have it replaced.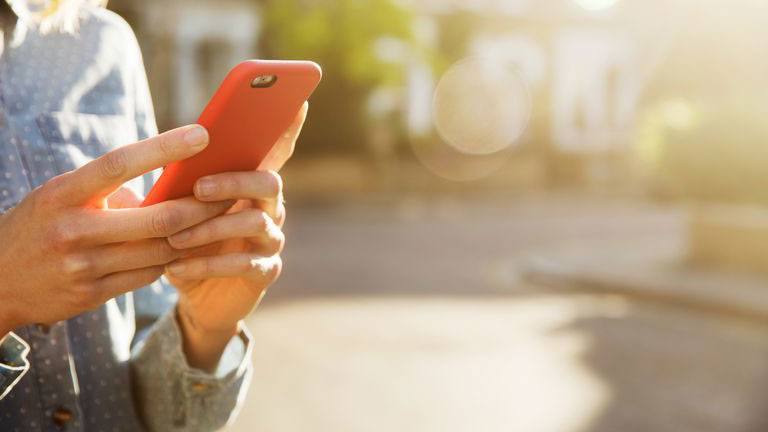 Not every person qualifies to a beneficiary of the free government phone program. You have to meet the requirements set by the federal government for you to get a phone from Tempo Communications. Fundamentally, one has to be needy in order to qualify for the program. However, there has to be justification for one to be termed as needy. The first way through which a person can be termed as needy is by being a participant in a federal or state assistance program. These programs aim at assisting needy American citizens at different levels. Those who belong to these programs are automatically allowed to have a free government phone because they are considered to be needy.
The other way through which one can be eligible for a free phone is via income level. If your income level is below the minimum set by the federal and state governments, you qualify for the program. However, unlike the assistance program, you have to present documents showing that your income level is below what is considered satisfactory by the government. To be specific, if you earn an income that is below 135% of the poverty guidelines by the federal government, you can apply for a free phone by the government. Thus, if you meet these eligibility requirements and have chosen Tempo Communications as your preferred service provider, you can go ahead and apply from them.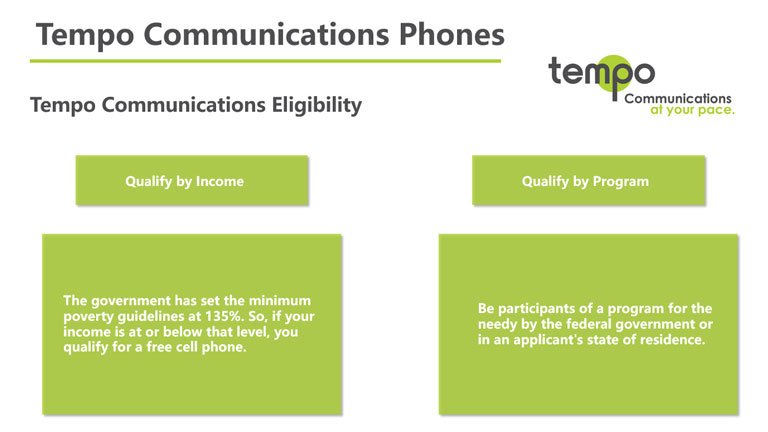 Below are other articles that you may be interested in:
Obama Phone – History, Eligibility and Providers
Companies That Offer Free Government Phone – Free Cell Phone Providers
How to Get a Free Government Phone