The Medicaid application process could be confusing and overwhelming. Any unclear or unmatched record found in submitted documents could result in a denial or delay of your Medicaid benefits, bringing a devastating financial impact on you especially when you are in an immediate need for long-term care services. Since Medicaid application is never a do-it-yourself project, therefore, it is highly suggested to consult a professional attorney in advance for strategic planning for smooth application procedures later. This article discusses the Medicaid application process and gives you tips to avoid some common pitfalls.
Where to apply for Medicaid & Medicaid Processing Time
You could apply for Medicaid either from your state Medicaid agency or through the Health Insurance Market. And application could be done online, in-person, or by mail with a processing time limit from 30 to 90 days, depending on which type of applicants you are.
Pregnant women and children under age 19: The determinations of eligibility must be made within 30 days.
Disabled applicants: The determinations of eligibility must be made within 90 days.
Others: The determinations of eligibility must be made within 45 days.
However, if the Medicaid caseworker requires additional documents during the verification of your financial or functional eligibility, it might take longer than expected to complete the whole application process.
When to apply for Medicaid
Medicaid application could be completed at any time of the year without a limited enrollment period. The best time to file an application for Medicaid varies by individual circumstances. You need to take your health condition and financial status into consideration before making a decision.
According to research conducted by Metlife, 52% of Americans who age 65 or older require different levels of nursing home care and long-term care is now becoming a reality for most of the seniors. As application preparation and processing could be time-consuming, it is recommended to apply for Medicaid as soon as possible before an actual need arises.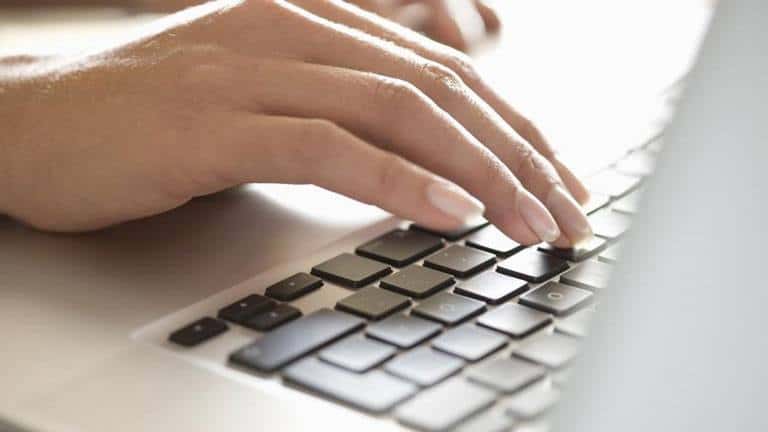 How to prepare for Medicaid application
Step 1 Determine which Medicaid program you would like to apply.
Though Medicaid is administrated and operated by the individual state under federal guidelines, each state still retains broad flexibility, which leads to an enormous variation in targeted groups and eligibility requirements. Before rushing for an application, you should first learn about Medicaid types in your states and identify which Medicaid program suits your needs. Generally, there are three types of Medicaid for seniors who are 65years of age or older
Nursing Home Medicaid: It is an entitlement program providing custodial care for seniors residing in nursing homes.
Medicaid Waiver (Home and Community Based Services Waiver): It is a state-specific program providing long-term care for seniors residing at homes or in communities. Long-term care could include but not limited to home care, adult daycare, adult foster care and assisted living.
Aged, Blind and Disabled Medicaid: It is a resource-based program for individuals who are blind or disabled or individuals who are 65 years of age or older.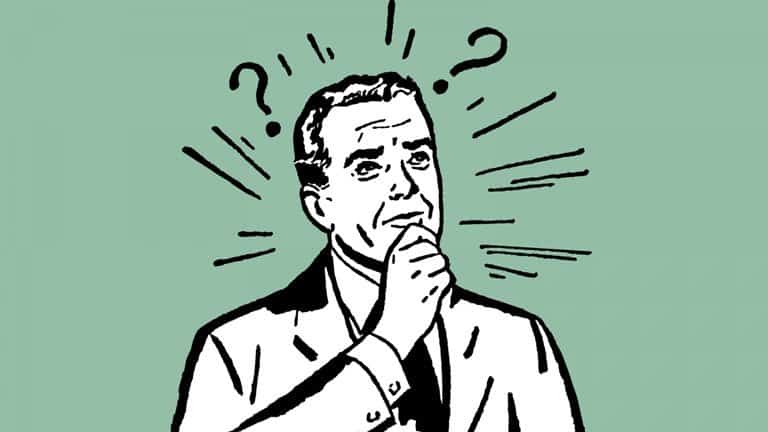 Step 2 Check the eligibility rules of your chosen Medicaid program
After determining Medicaid program, you need to study the eligibility rules yourself in the initial round by checking federal programmatic guidelines set by the Centers for Medicare and Medicaid Services (CMS) and specific eligibility requirements set by state Medicaid agencies. There are two ways you could learn more:
Failing to meet financial or functional criteria does not automatically mean losing the chance for Medicaid benefits. Since Medicaid eligibility rules are very complex, and you could regain Medicaid eligibility by turning to a professional attorney for planning assistance.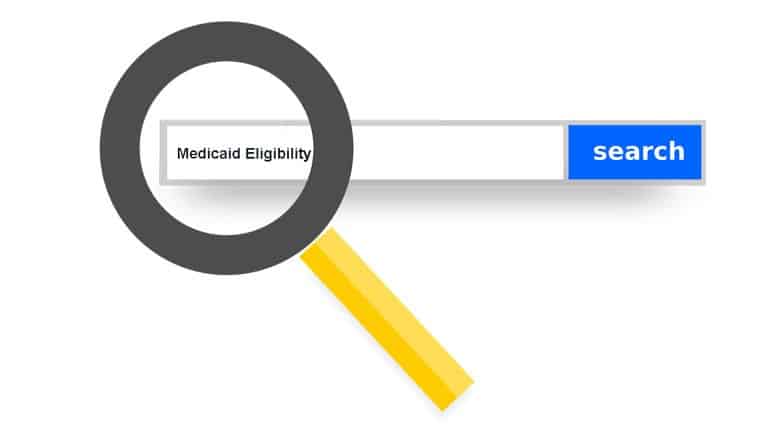 Step 3 Prepare Necessary Documents and Consult a professional lawyer
Preparing Medicaid documentation is definitely a massive and challenging task as some of the documents could be tracked 5 years ago. Many high potential applicants who could have enrolled in Medicaid are denied due to unfamiliarity with Medicaid regulations. Therefore, advance planning for Medicaid application is the key to the process. Before submitting the application, be sure to bring the following materials to a law attorney for a consultation.
| | |
| --- | --- |
| Immediate Family Members | Prepare a list of your immediate family member including their names, phone numbers, and addresses. |
| Proof of Citizenship Documents | Providing primary evidence of U.S. citizenship such as your birth certificate, or U.S. Passport or certificate of citizenship. |
| Marriage Certificate | Provide marriage certificate if you are married |
| Financial Account Statements | Gather together statements of all your financial accounts including bank accounts, brokerage accounts, and retirement accounts of the most recent three-months. And if your Medicaid program requires a look-back period, you need to provide all financial statements during the time. |
| Income Documents | Prepare social security benefit verification letter and income verification letter including all the streams of your income such as earned income, business income, interest income, dividend income, rental income, capital gains, and royalties. Income from all sources should be truthfully disclosed for the asset evaluation. If you are married, you should provide your spouse's income as well for Aged, Blind and Disabled Medicaid application or eligibility check of Minimum Monthly Maintenance Needs Allowance (MMMNA). |
| Real Estate | Provide your property deeds of land and house |
| Insurance Polices | Provide your life insurances, long-term care insurances, disability policies if you have. Please kindly note that life insurance must have both face value and cash value on it for evaluation purposes. |
| Health Insurance Cards | Provide your health insurance cards such as private health insurance, Medicare, and Medigap. |
| Veterans Affairs Record | Provide your veterans affair record such as veterans affairs benefits letter, medical and health records, separation documents, official military personnel file, etc. |
| Funeral Trust Documents | Provide revocable or irrevocable funeral trust if you have. |
| Utility Expenses | Prepare your utility expense such as water bills, electricity bills, gas bills, garbage bills, internet bills, etc. |
| Medical Expense Documents | Prepare all the paid and unpaid medical bills incurred by you or your blood-related family member. |
| Debts | Prepare all the legitimate debts from both you and your spouses such as mortgages, loans, credit cards, taxes, and rents. |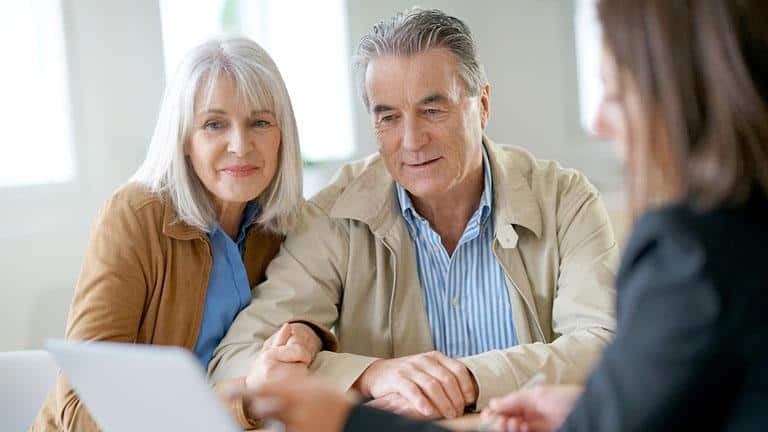 Step 4 Submit Medicaid Application
Submitting Medicaid could be simple if you have all your supporting documents ready. Attach this verified documentation together with your application form to finish the application. To avoid a lengthy process, you are required to organize and present your documentation in an easy way that the caseworker could quickly understand your situation. Sometimes, an interview might be needed with a list of questions asking about your care needs and financial situations. There is no need to be anxious, just be honest, and answer what they asked.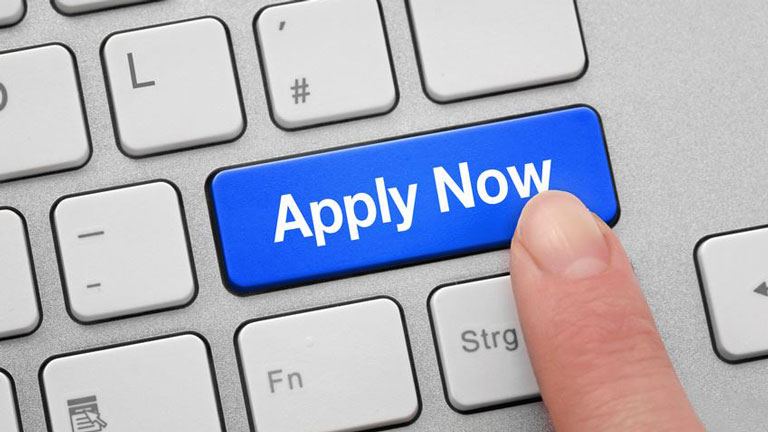 Common Medicaid Application Mistakes
Any minor documentation mistake or inappropriate asset transaction could result in the disqualification for Medicaid and trigger a huge loss for the applicants. There are some common mistakes people are likely to make when applying for Medicaid. Learn from these errors to improve your Medicaid decision-making.
1. Apply Too Early or Too Late
As previously mentioned, there is no best time for Medicaid application and it varies based on your particular circumstances. In most of the cases, Medicaid requires a look-back period of 5 years to examine your financial eligibility. Therefore, applying for Medicaid too early could result in a longer ineligibility period if you have any prohibited transaction fall into this period. For the reason that there is no penalization before the look-back period, it is strongly suggested to put on hold of your application to avoid the Medicaid penalty. Besides, applicants should not wait until the last minute for Medicaid application since the staggering expenses for long-term care could financially destroy you and bankrupt your family before you could receive these benefits.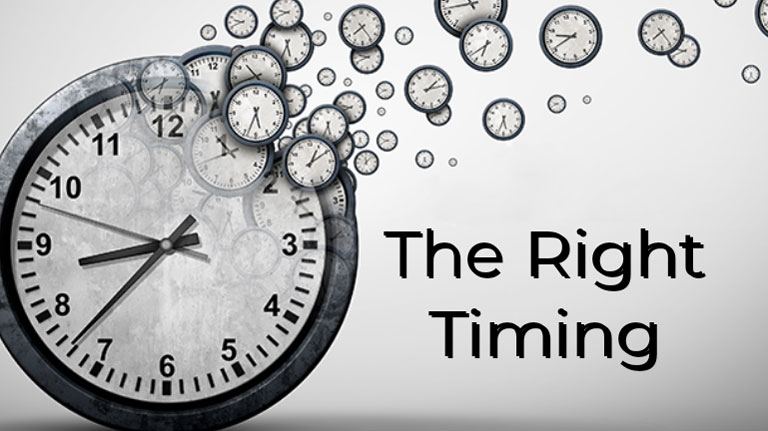 2. Gift or Give Away Assets
Simply transfer ownership by gifting or giving away your assets is regarded as a violation of Medicaid rules since the assets you have transferred could have been used for your long-term care costs. Instead, there are a variety of different spend-down options you could utilize to decrease your assets including home and car maintenance, funeral trust or annuity purchase and debts payments, etc.
Medicaid fraud could include failing to reveal all the resources of your assets/incomes and intentionally providing false information to mislead Medicaid caseworkers. Headache problems would arise during the investigation if you have missing or improper documentation. People who are involved in a Medicaid fraud could be denied Medicaid coverage or even face prison sentences. Therefore, keep clear and detailed records of all your assets and income is crucial for Medicaid application.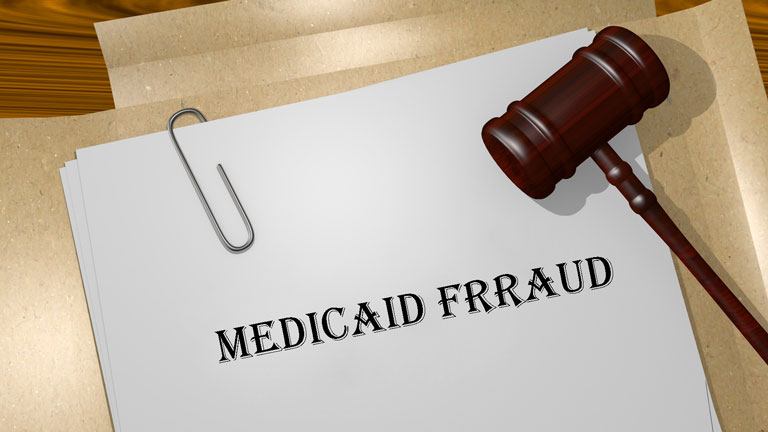 Failing to Find an Adequate Attorney
Medicaid application requires advance planning under the professional guidance of an attorney who specializes in elder law and estate planning. Unlike general practice lawyers, well-trained elder law attorneys have years of Medicaid practice and know how to protect your asset from Medicaid spend-down. Additionally, finding an adequate attorney could increase the chances of Medicaid enrollment and reduce the waiting time to receiving the coverage. It is recommended to hire a Medicaid attorney for assistance with complex legal documents, and it would turn out to be cost-effective in the long run.
What is Medicaid Pending
Medicaid pending is a term referred to a period of time when individuals have successfully submitted applications but have not received determination letters from Medicaid. While waiting for a decision, individuals could still receive Medicaid benefits in some nursing home facilities if they meet the retroactive eligibility. Retroactive Medicaid allows applicants to be retroactively covered for up to three full months prior to the application date. In other words, Medicaid applicants in pending status are expected to pay a portion of the income first to receive nursing home care and get reimbursed later by Medicaid when their applications are approved. However, nursing homes would collect the unpaid bills from applicants who are turned down by Medicaid and these applicants have the right to request a reversal or make an appeal if they think they have been wrongly denied.