The cost of healthcare in the United States could be shocking. Just an ambulance ride might charge you $400 to $1,200, or more depending on the distance. And if additional medical supplies and critical care staff are needed during the trip, thousands of dollars would be added to your bill. With the growth of the aging population and the increase in medical service cost, the overall expenditures of healthcare are expected to continually rise in 2020. The Centers for Medicare & Medicaid Services (CMS) has estimated in its report that health care spending would reach $4.01 trillion this year. Therefore, people without any healthcare coverage might be financially hurt when hospitalization required and it also becomes imperative for everyone to be adequately and properly insured. This article will introduce you to two types of government-administrated healthcare programs. Keep reading to find out more about health insurance plans and protect yourself with the right coverage.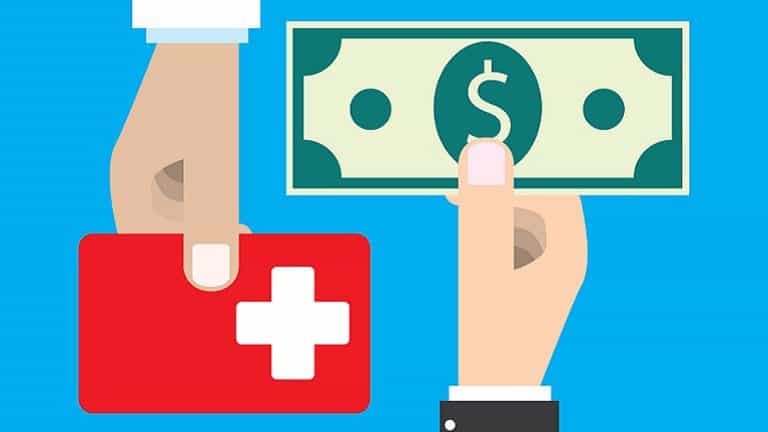 Overview and Eligibility of Medicaid and Medicare
Medicaid and Medicare are both government-run health insurance but with a focus on different target people. Signed into law in 1965 by President Lyndon Johnson, Medicaid is a cooperative assistance program funded by federal and state governments aiming to provide medical assistance for free or at low-cost to financially needy persons of all ages. Since it is actually operated by the individual state under certain parameters set by federal governments, therefore, there are substantial variations in Medicaid coverage across the states. Medicare, begun in 1966, is federal health insurance that primarily serves people who are 65 or older without restriction on your income. It also provides insurance to eligible younger people with certain disabilities and people of any age with End-Stage Renal Disease (ESRD). Different from Medicaid, the eligibility for Medicare is the same no matter which state you live in. And you could apply for both programs to cut your healthcare costs if you are eligible.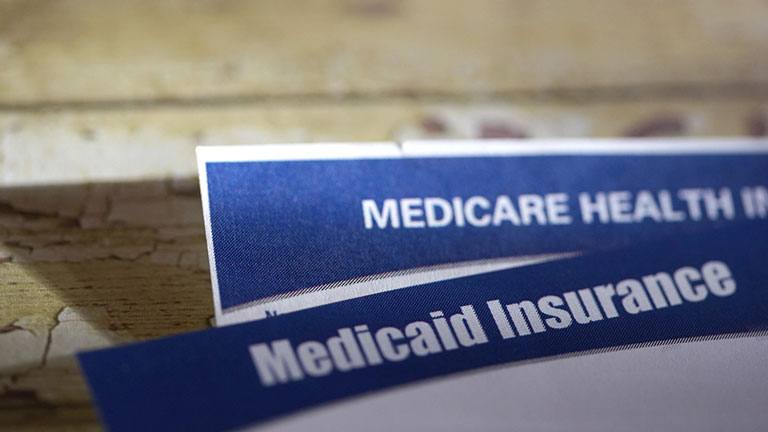 Medicaid Benefits and Premiums
As previously mentioned, each state has established its own Medicaid programs with tremendous differences in type, amount, duration, and scope of services under the policy guidance set by the Federal government. Therefore, eligibility rules, coverage, premiums, deductibles, coinsurance, and copayment could vary widely and considerably among states. Even names that states refer to Medicaid programs are not always the same. California calls its Medicaid as Medi-Cal while Iowa uses IA Health Link as its alternative name.
However, federal policies outline fifteen mandatory Medicaid benefits that all states must cover in their Medicaid programs including inpatient and outpatient hospital services, EPSDT, Nursing Facility Services, home health services, physician services, rural health clinic services, federally qualified health center services, laboratory and X-ray services, family planning services, transportation to medical care, and etc. States generally have broader Medicaid services to the needy populations because of the optional Medicaid benefits. Each state could determine how to combine and implement these additional services at their discretion.
Basically there are no monthly premium and enrollment fees for Medicaid enrollees whose income is below 150% federal poverty level (FPL). However, for certain groups of enrollees with income above 150% FPL could be charge with limited premiums and enrollment fees by their states:
Pregnant women and infants with family income at or above 150% FPL
Qualified disabled and working individuals with income above 150% FPL
Disabled working individuals eligible under the Ticket to Work and Work Incentives Improvement Act of 1999 (TWWIIA)
Disabled children eligible under the Family Opportunity Act (FOA)
Medically needy individuals
In 2020, the annual FPL is $12,760 ($1,063 / month) for an individual and $17,240 ($1,437 / month) for a married couple in 48 states with two exceptions of Alaska and Hawai that have a higher FPL.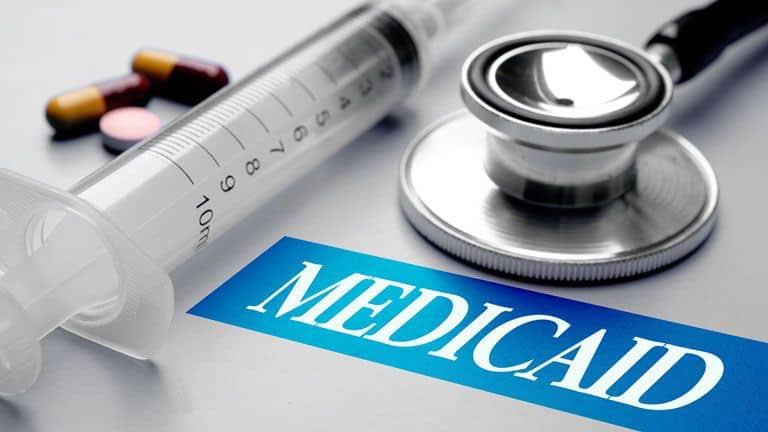 Coverage of Medicare (Plan Options)
Your Medicare choice decides what service the plan would cover and how much premium you would pay in the future. Learning and comparing with different Medicare plans could help you choose the right option, allowing you to receive the most benefits of your health care.
Medicare primly has four parts that cover different services and you have mainly two options to receive your Medicare coverage.
The Parts of Medicare:
Medicare Part A (Hospital Insurance)
Medicare Part B (Medical Insurance)
Medicare Part C (Medicare Advantage)
Medicare Part D (Prescription drug coverage)
The Options of Medicare Coverage:
Original Medicare Plan: Original Medicare Plan, known as traditional Medicare, is a standard benefits package offered by the federal government. This fee-for-service (FFS) Medicare automatically enrolls you in Part A and Part B, but you could also add Part D and/or optional supplemental coverage like Medigap/employer insurance/union insurance if you want.
Medicare Advantage Plans/Part C: Medicare Advantage Plans, abbreviated as MA Plans, are all-in-one plans offered by private companies approved by Medicare. Covering all benefits of Original Medicare Plan (Part A + B) and providing Part D in most cases, these plans also offer extra benefits like vision, hearing, dental, and other wellness programs at no extra cost.
There is no uniform standard or rule for choosing Medicare coverage for everyone because it often varies from person to person. You have to balance between services and budgets on your own circumstances. The best way is to focus on your priorities and consider the factors like the frequency of your doctor visit, the financial ability to afford 20% medical cost, other insurance coverage you have, and so on. It is highly suggested to put more attention to your financial and health conditions to conclude which plan fits you most.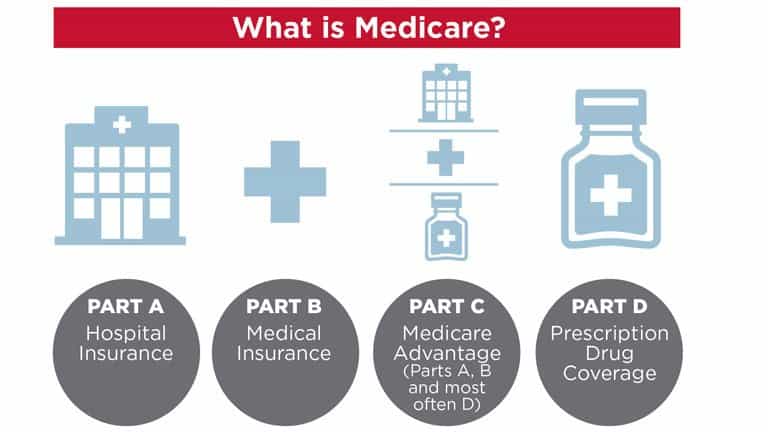 Medicare Premiums
Medicare Part A is also called premium-free Part A because 99% of Medicare recipients could enjoy the benefits without paying any fee. But those who have not paid social security taxes for at least 40 calendar quarters are requested to pay a monthly premium up to $458 if they decide to enroll in Medicare Part A.
Compared to the monthly premium of Medicare Part B in 2019, the standard premium amount reached $144.60 this year with an increase of nearly 7%. While most people just need to pay a standard premium, enrollees with a modified adjusted gross income above a certain amount would be charged for an additional fee called Income Related Monthly Adjustment Amount (IRMAA). In other words, besides the standard premium, these people would pay IRMAA as well. You could refer to the information in the below chart:
If your yearly income in 2018 (for what you pay in 2020) was
You pay each month (in 2020)
Premium surcharges each month
File individual tax return
File joint tax return
File married & separate tax return
$87,000 or less
$174,000 or less
$87,000 or less
$144.60
$0
above $87,000 up to $109,000
above $174,000 up to $218,000
Not applicable
$202.40
$57.80
above $109,000 up to $136,000
above $218,000 up to $272,000
Not applicable
$289.20
$144.60
above $136,000 up to $163,000
above $272,000 up to $326,000
Not applicable
$376.00
$231.40
above $163,000 and less than $500,000
above $326,000 and less than $750,000
above $87,000 and less than $413,000
$462.70
$318.10
$500,000 or above
$750,000 and above
$413,000 and above
$491.60
$347.00
Different from Medicare Part A and Part B, Medicare Part C, and Part D are administered by private insurers. Therefore, there is no fixed premium to follow. Your monthly premium could be varied significantly by plans. As per the CMS, the average monthly premium is $28 for Medicare Part C and $33.19 for Medicare Part D in 2019.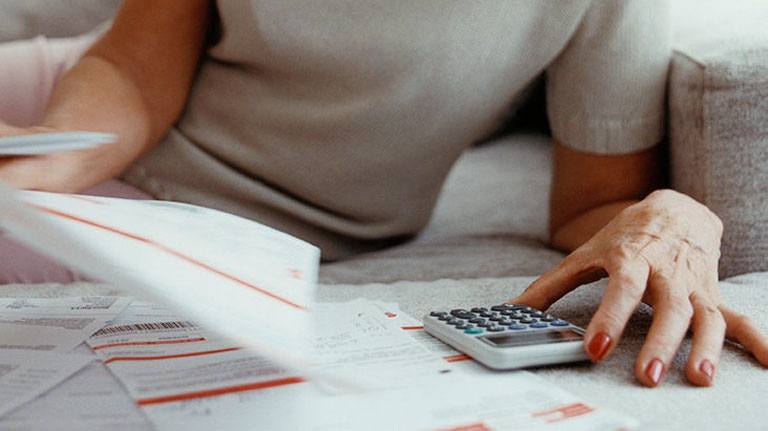 Dual-eligible Beneficiaries (Medicare-Medicaid Enrollees )
If you are already enrolled in Medicare Part A and/or Medicare Part B and meet the criteria for Medicaid or one of following Medicaid's Medicare Savings Programs (MSPs), you would become dual-eligible. By participating in Medicare and Medicaid programs, dual-eligible beneficiaries could receive more healthcare benefits and spend less on out-of-pocket costs. There are four types of MSPs you could refer to:
Types
Income and resources limits in 2020
Benefits
Qualified Medicare Beneficiary (QMB) Program
Individual:

$1,084 for monthly income and $7,860 for resource limit

Couples:

$1,457 for monthly income and $11,800 for resource limit

Part A premiums (if needed)

Part B premiums

Deductibles, coinsurance, and copayments

Specified Low-Income Medicare Beneficiary (SLMB) Program
Individual:

$ 1,296 for monthly income and $7,860 for resource limit

Couples:

$ 1,744 for monthly income and $11,800 for resource limit

Part B premiums only
Qualifying Individual (QI) Program
Individual:

$1,456 for monthly income and $7,860 for resource limit

Couples:

$1,960 for monthly income and $11,800 for resource limit

Part B premiums only with a limitation of a first-come, first-served basis
Qualified Disabled and Working Individuals (QDWI) Program
Individual:

$4,339 for monthly income and $4,000 for resource limit

Couples:

$5,833 for monthly income and $6,000 for resource limit

Part A premiums only
In 2018, there were 12.2 million individuals dully eligible for Medicare and Medicaid programs, representing 20% of the total Medicare enrollees and 15% of total Medicaid enrollees. As you could see, it is a relatively high proportion. For that reason, it is advised to apply for both programs if you think you are qualified in your state even your income and resources are higher than the limits listed above.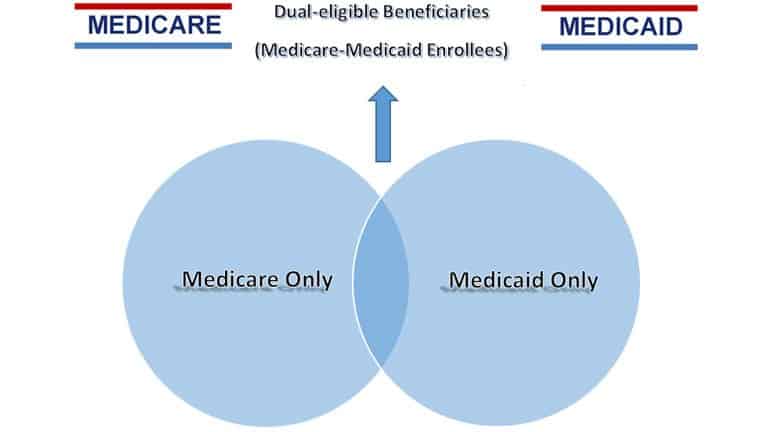 Below are other articles that you may be interested in:
Medicaid Eligibility and Types
Health Insurance Market, Medicaid, and Medicare under the Affordable Care Act