South Dakota is home to the world-famous Mount Rushmore. It has a population of about 830,000 people, out of which about 114,000 of them live in poverty. That's about 13.8% of the total population! It is predominantly an agricultural state, and we all know the importance of food. Yet, many are low-income earners, or cannot secure employment as a whole.  Such people need government assistance in one way or the other, even in the area of mobile phone usage. The good news is, underprivileged South Dakotans can enjoy free government cellphones thanks to the lifeline assistance program in place. If you're an eligible resident of this state, and in need of a free government cellphone, then keep reading. We will be discussing how you can get free government cellphones in South Dakota.
Which Mobile Phone Company is Part of the Free Government Cellphone Program in South Dakota?
South Dakota isn't a very populous state, therefore as you would expect, there aren't too many mobile phone companies that take part in the free government cellphone program. There's just one mobile phone company that's part of the program, and that's Entouch wireless. Nonetheless, this should be able to cater to the 100,000-plus potential candidates for a free government cellphone in South Dakota.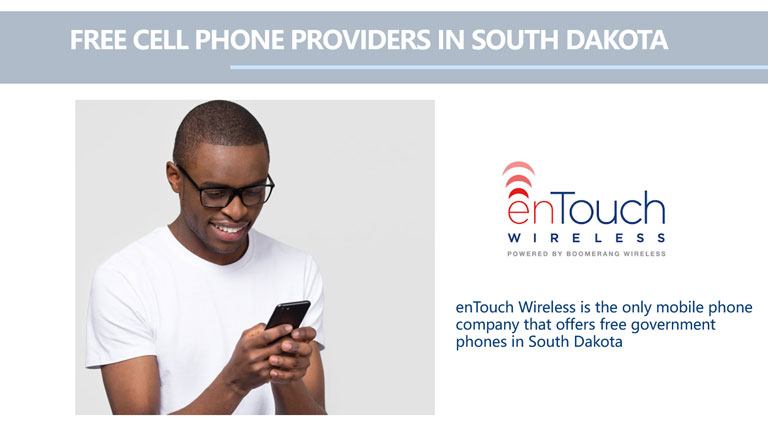 What Makes a Person Eligible for a Free Government Cellphone in South Dakota?
Eligibility for a free government cellphone in South Dakota is pretty much the same as most American states. The two major eligibility criteria are –
Eligibility based on participation in a lifeline assistance program
Eligibility based on annual household income
Going by these, you can be approved of a free government cellphone in the state.
Eligibility Based on Lifeline Assistance Program Participation
If you are a beneficiary of one or more of the lifeline assistance programs listed out below, then you are eligible to apply for a free government cellphone in South Dakota.
Veterans Pension and Survivor's Benefit
Section 8/ Federal Public Housing Assistance
Tribal Temporary Assistance for Needy Families (TANF)
Bureau of Indian Affairs General Assistance (BIA)
Tribal Head Start (only those households meeting its income qualifying standard)
Food Distribution Program on Indian Reservations (FDPIR)
Being a member of any one of these programs, you will be issued a membership card. This card should be kept safe, as it would be needed when applying for your free government cellphone.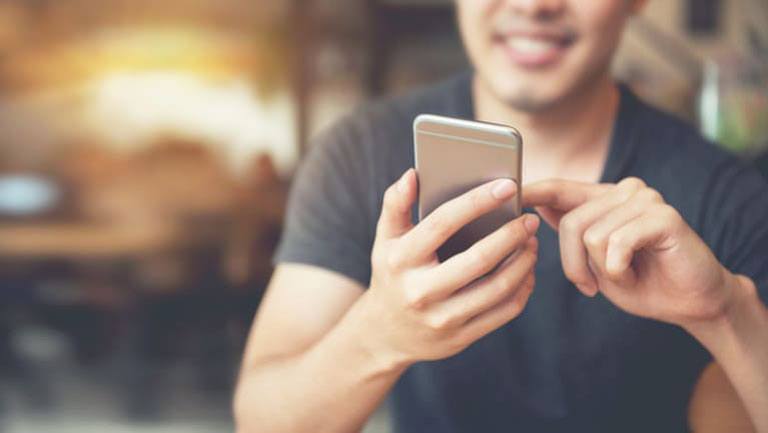 Eligibility Based on Annual Household Income
This is the second way by which you can be eligible for a free government cellphone in South Dakota. The household income rule states that if your household income is at or below 135% of the federal poverty guidelines for the state, then you are eligible to apply for your free cellphone. Below is the household size to eligible annual income ratio.
1 member:  $17,226
2 members:    $23,274
3 members:    $29,322
4 members:    $35,370
5 members:    $41,418
6 members:    $47,466
7 members:    $53,514
8 members:    $59,562
For each additional person, add  $6,048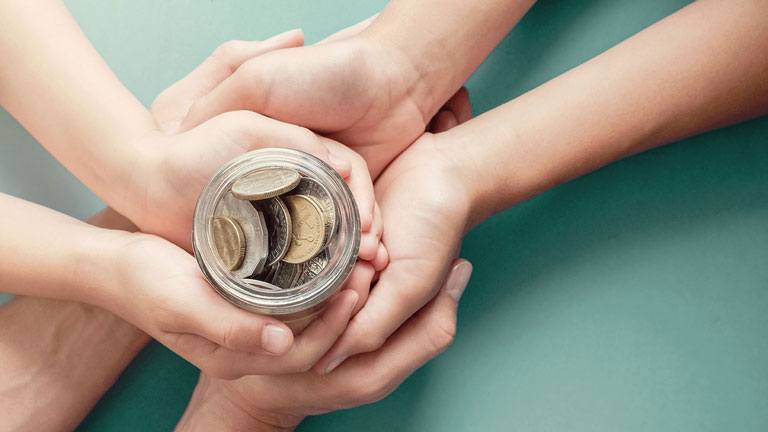 How to Apply for a Free Government Cellphone in South Dakota
If you do not meet the eligibility criteria, then do not bother applying. Free government cellphones are only reserved for individuals who meet the eligibility criteria, either based on income or program participation. If you're eligible, then follow these steps to apply.
1. Look at What the Mobile Phone Company is Offering
Since Entouch Wireless is the only mobile phone company that is part of the free government cellphone program in South Dakota, you wouldn't have much work to do in terms of investigating multiple companies. Nonetheless, you should check out the offers they have and go with the plan that favors your unique situation the most. It could be in terms of data bundles, talk time, SMS, and other bonuses. You can get the information you need from the mobile phone company's website. Send them an email or give them a call if you have further questions.
2. Get an Application Form
You can visit a lifeline assistance support center in your area to obtain a form. They will hand you one at your request. You also will not be charged for it, it is free. If you cannot make the trip to a lifeline assistance center, you can get the form online and print it out. Simply visit their website.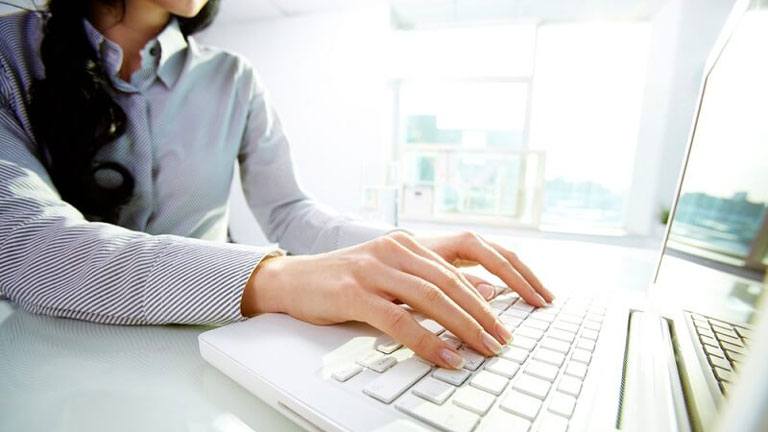 3. Fill the Form
The information you provide on your application form is very critical. It must be accurate and well detailed. Do not provide any false information. If you do, your chances of getting a free government cellphone will be hindered. You may even be disqualified. The major information required includes your full name, date of birth, residential address, work status, annual household income, number of household members, and participation in lifeline assistance programs. When you are done filling the form, you should go through it one more time before you submit. Just so there are no mistakes.
4. Provide Proof of Eligibility
Many can claim to be eligible for a free government cellphone, but an application cannot be completed if the relevant proof of eligibility isn't attached. Being an applicant based on annual household income, you will be required to attach proof of income to your application. Your past year's bank statements should suffice. You can get this from any branch of the bank where your salary is being paid. You can also ask the bank to mail it to you. If your application is based on program participation, then you should provide your membership card. Please note that the card must be the original copy. Photocopies are not allowed. You should also keep in mind that your eligibility would be subject to review each year.
5. Submit the Form
Mail the form to the lifeline assistance support center and wait for approval. If everything is in order, you will get your free cellphone.
Conclusion
About 100,000 South Dakotans need government assistance and the free cellphone program has helped hugely.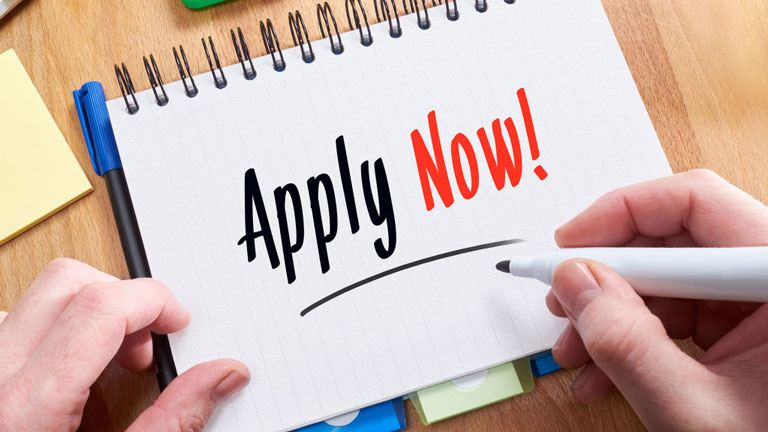 Below are other articles that you may be interested in:
Obama Phone – History, Eligibility and Providers
Companies That Offer Free Government Phone – Free Cell Phone Providers
Do I Qualify For A Free Government Phone?
Medicaid Eligibility and Types
What is the Supplemental Nutrition Assistance Program (SNAP)?