Access Wireless is part of the Lifeline Assistance program funded by the federal government. The program provides free phones to needy Americans. Generally, persons who have a low household income and those who participate in government assistance programs can apply for free phones from Access Wireless. In this article, you will learn more about the application process, monthly plans, cell phone types, and eligibility requirements.
Access Wireless Plans &  Cell Phones
Access Wireless offers a basic plan consisting of the following: a free government phone, 250/500/750 or unlimited minutes and text messages, and data (3GB). The features are channeled to a customer's account on a monthly basis. There are other features in the plan including toll-free domestic long-distance calls, expansive network coverage, and participation in the Wireless rewards program. It's valuable to note that the number of free minutes, text messages, and data varies from state to state. For instance, Kentucky subscribers receive 500 minutes, unlimited texts, and 3GB of data per month.
Access Wireless doesn't allow applicants to choose a phone during the application stage. Generally, the company distributes the phones to approved subscribers at its discretion. If you happen not to be satisfied with the phone you receive, you have the option of upgrading. Also, you can switch to a superior phone at an additional cost. The Access Wireless phones available are Samsung Transform (Ultra), Alcatel Revolve, ZTE Flash, and Coolpad Quatro II.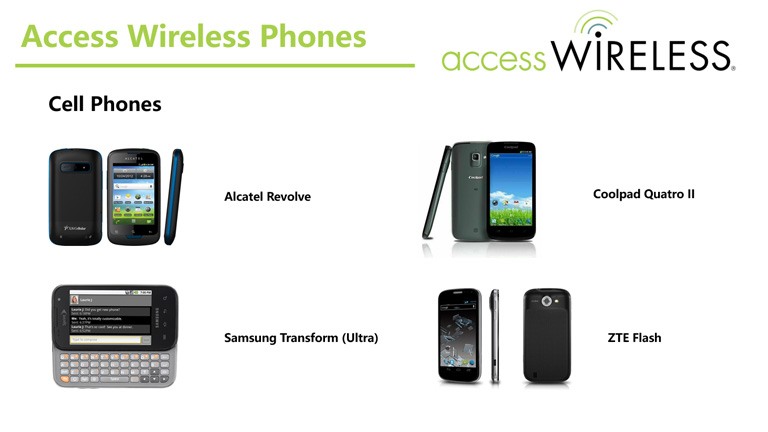 Eligibility
There are specific categories of people who qualify for Access Wireless phones. If you would like to receive a free government phone via Access Wireless, there are only two ways through which you can be eligible. The first one is through your participation in government assistance programs while the second way is through your income level. In the first option, if you participate in a government assistance program, you qualify to apply for a free phone because it shows that you are already needy. There are both federal assistance programs and state assistance programs. If you participate in any, then you are eligible to go ahead and apply for a free government phone by Access Wireless. The second option is income-based eligibility. Your household income has to be at or below 135% of the Federal Poverty Guidelines for you to qualify for a free government phone. However, it's also important to check your state of residence to confirm the income level percentage for qualification for a free Access Wireless phone.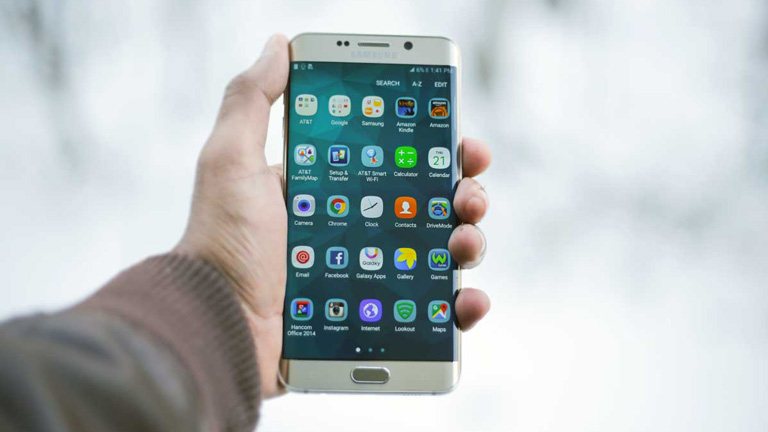 Application Process
It's important to take note that you should meet the qualification requirements for you to apply for a free government phone by Access Wireless. There are two ways you can explore to apply for a free phone. The first option is by visiting their website. Once you visit the company's website, you will find everything you need to know and initiate the application process. It's on the website where you will provide any important information required for an application. The other application option is downloading the application form to your computer. You will then fill in the necessary data mandated for the application. Once you have filled in the required information, you will send the document to Access Wireless via post or fax for review.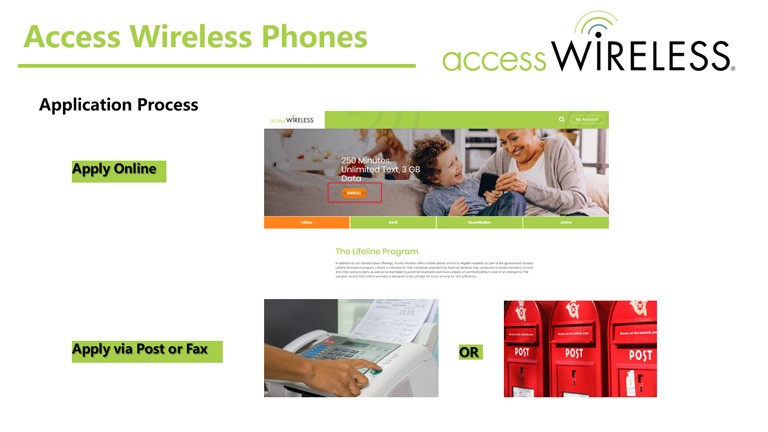 Below are other articles that you may be interested in:
Companies That Offer Free Government Phone – Free Cell Phone Providers
Obama Phone – History, Eligibility and Providers
Free Government Cellphones in Kentuck
Do I Qualify For A Free Government Phone?